Genlish- an anagram of English- Our name spells out our passion- Yes, English is our passion and it's what drives us. English, as a language has an unfathomable presence in our lives! No other language in India is so coveted and no other language has the power to impact our personality!
Our company was conceived at the start of the year (2016) with a vision- to offer a convenient platform to all sections of the society to help them get ahead in live by mastering the most powerful soft skill- good spoken English!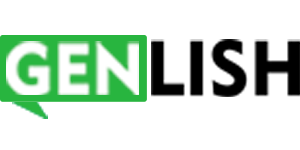 Our team is our backbone. Our team is led by a vision that sees an India where people are not let down in life just because they could not speak good English. Our team of qualified and richly experienced English trainers, course content creators, counselors, tech wizards, headhunters and marketers- all dream of an India where everybody excels in their respective lives – become popular, impressive, and globally aware and able.
English- a second language of many Indians racing to be the exclusive and elusive first language! And there are institutes that claim to teach you use "English" as that. But are they really able to do that?
Spoken English Training  at Genlish have decoded the mantra to perfect spoken English- and that is-Speaking! Sounds easy?! We let you speak, exclusively with an English trainer who can guide you, correct you and make you confident enough to speak with everybody!
We offer you cutting edge technology that lets you access your classes anytime anywhere! Genlish introduces you to a new you!